This page has links to other sites that Chrono fans may find interesting.
Comic Related
Chrono Series Related
Chrono Game Reviews
Other RPG Related
General Game Related
Archived Links
These links may no longer function.
Comic Related
RPG Related
Random
Shout at each other here
Add Shout
---
"Chrono. Shock. Forums!"
"All your base are belong to us!"
"Not the Golden Nu!!!"
"Follow the Golden Nu..."
"FUS RO DAH!"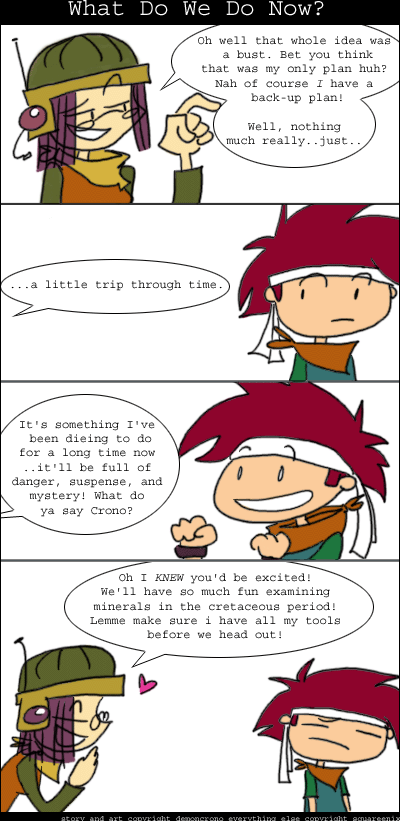 Comic #006
By: DemonCrono
Poll goes here
Historical affiliates, hosted by the Internet Archive:
Just kidding. Haha! No ads on this site.