« All Blog Posts
Chrono Glance on XBOX360?
Author: dicetomato
A guy I know online had told me about this gaming-age forum thread.
Click here to read
.
So supposely, a new chrono game will be announced on the newest issue of Famitsu and it will be on
xbox360. Now, I've check the website (I am Japanese and am fluent) and it seems that the post has been
deleted by someone. Now of course it can mean 2 things:
1. It's a load of BS.
2. Poster was forced to erase it.
We'll find out when the new famitsu issue is out. Don't get too excited,
because the chance of this news being a lie is VERY high. But there is no such thing as April Fools in
Japan.
Click here to discuss this news.
Shout at each other here
Add Shout
---
"Chrono. Shock. Forums!"
"All your base are belong to us!"
"Not the Golden Nu!!!"
"Follow the Golden Nu..."
"FUS RO DAH!"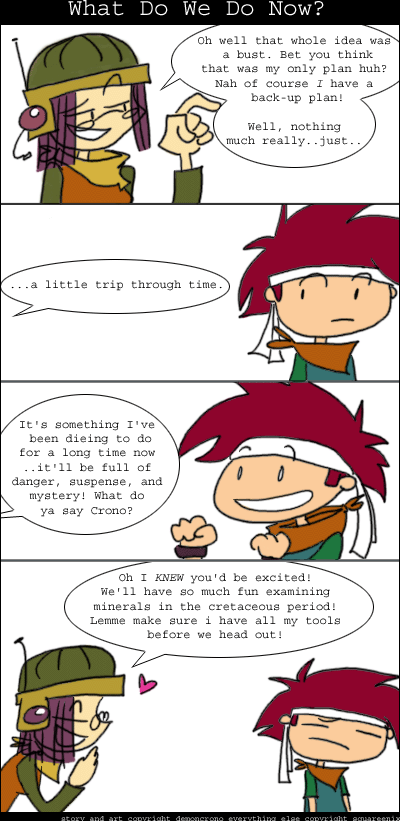 Comic #006
By: DemonCrono
Poll goes here
Historical affiliates, hosted by the Internet Archive:
Just kidding. Haha! No ads on this site.