« All Blog Posts
Nintendo Power Ranks Chrono Trigger 21 Out Of 200
Author: dicetomato
In celebration of it's 200th issue Nintendo Power magazine compiled a list of the top 200 Nintendo games.
Chrono Trigger made it in at number 21, down only 2 spots from NP's 100th issue list where it was ranked 19.
Down 2 spots in 9 years? Not shabby at all. In addition to that there was a side panel for top 5 endings, CT made #3.
For the complete listing of games you can either purchase the Feb 2006 issue of
Nintendo Power
or go to the
Wikipedia entry
.
Shout at each other here
Add Shout
---
"Chrono. Shock. Forums!"
"All your base are belong to us!"
"Not the Golden Nu!!!"
"Follow the Golden Nu..."
"FUS RO DAH!"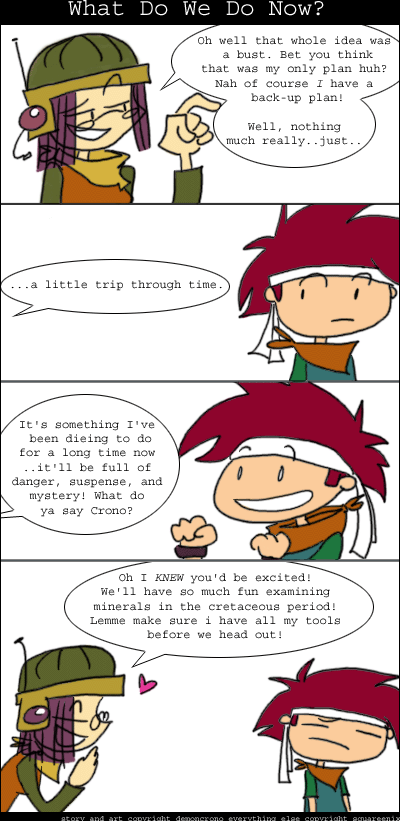 Comic #006
By: DemonCrono
Poll goes here
Historical affiliates, hosted by the Internet Archive:
Just kidding. Haha! No ads on this site.