« All Blog Posts
Chrono Trigger Ranked #28 in Japan's All Time Top List"
Author: dicetomato
Famitsu, one of the most respected video game magazines in Japan, recently polled japanese gamers for their favorite games of all time. Final Fantasy X topped the list of 100 games which included many Square-Enix games. In fact, 7 out of the top 10 belonged to Square-Enix. Chrono Trigger made a strong showing coming in at number 28 but unfortunately, Chrono Cross was no where to be found.
Source:
Next Generation
Shout at each other here
Add Shout
---
"Chrono. Shock. Forums!"
"All your base are belong to us!"
"Not the Golden Nu!!!"
"Follow the Golden Nu..."
"FUS RO DAH!"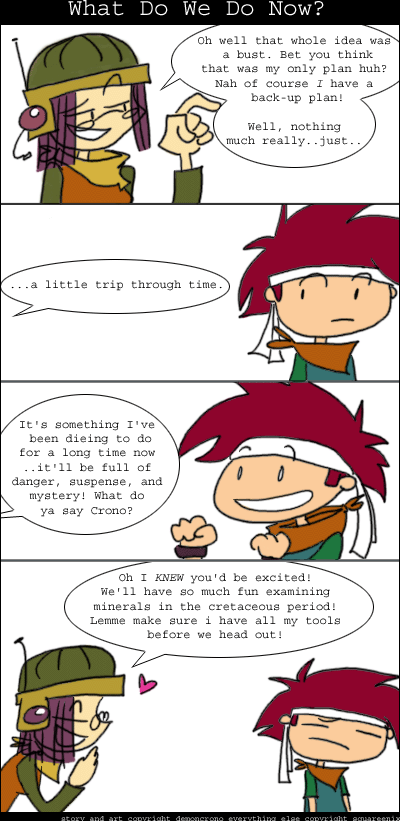 Comic #006
By: DemonCrono
Poll goes here
Historical affiliates, hosted by the Internet Archive:
Just kidding. Haha! No ads on this site.