« All Blog Posts
New Affiliate: DragonQuest8.org
Author: dicetomato
Check it out. Yes, it is another site created by me and only forum links work now. So why not register?
Click here
to visit.
Shout at each other here
Add Shout
---
"Chrono. Shock. Forums!"
"All your base are belong to us!"
"Not the Golden Nu!!!"
"Follow the Golden Nu..."
"FUS RO DAH!"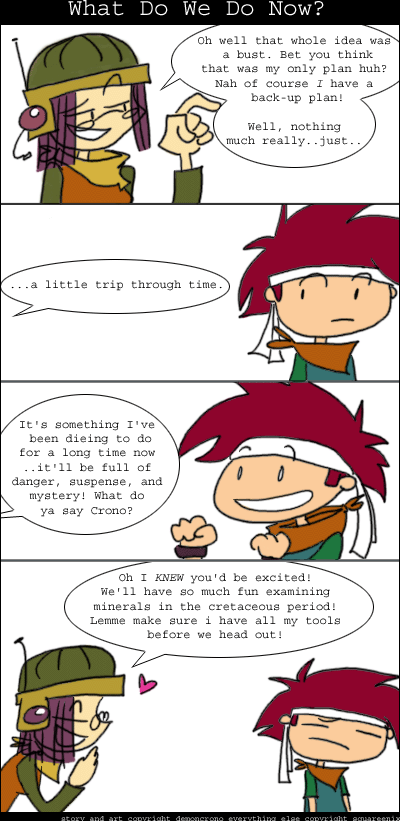 Comic #006
By: DemonCrono
Poll goes here
Historical affiliates, hosted by the Internet Archive:
Just kidding. Haha! No ads on this site.