« All Blog Posts
Staff Page Updated
Author: dicetomato
You guys probably don't even care who works for the site but I've updated it anyways. You at least get to know
some of our information right?

New section is coming up. Stay tuned!
Shout at each other here
Add Shout
---
"Chrono. Shock. Forums!"
"All your base are belong to us!"
"Not the Golden Nu!!!"
"Follow the Golden Nu..."
"FUS RO DAH!"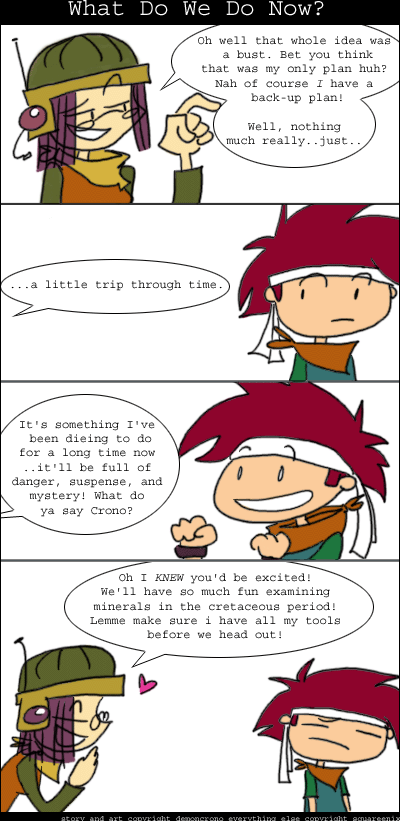 Comic #006
By: DemonCrono
Poll goes here
Historical affiliates, hosted by the Internet Archive:
Just kidding. Haha! No ads on this site.