« All Blog Posts
Chrono Trigger Equipments Section Online!
Author: dicetomato
Although you cannot access our main Chrono Trigger page, I have finished converting the equipment pages to the new layout.
Check it out by
clicking here!
All the links on equipments on the right menu work. We will be updating it more in the near future.
Shout at each other here
Add Shout
---
"Chrono. Shock. Forums!"
"All your base are belong to us!"
"Not the Golden Nu!!!"
"Follow the Golden Nu..."
"FUS RO DAH!"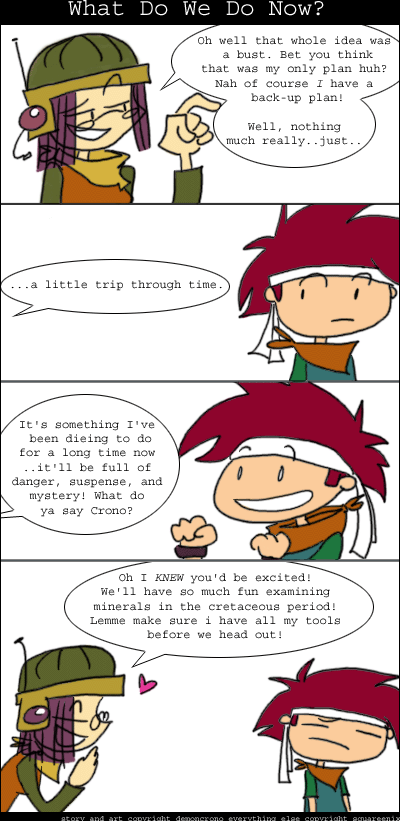 Comic #006
By: DemonCrono
Poll goes here
Historical affiliates, hosted by the Internet Archive:
Just kidding. Haha! No ads on this site.