« All Blog Posts
Forums down for maintenance
Author: Dicetomato
There was a major bug in our message forums. Agent is working his ass off to fix it.

Don't you hate it when you post in specific forum and you end up posting at another forum? Well, that's what happened to our forums. We are currently in process of fixing and upgrading forums. Sorry for the inconvenient we caused you. (We know you love forums).
Shout at each other here
Add Shout
---
"Chrono. Shock. Forums!"
"All your base are belong to us!"
"Not the Golden Nu!!!"
"Follow the Golden Nu..."
"FUS RO DAH!"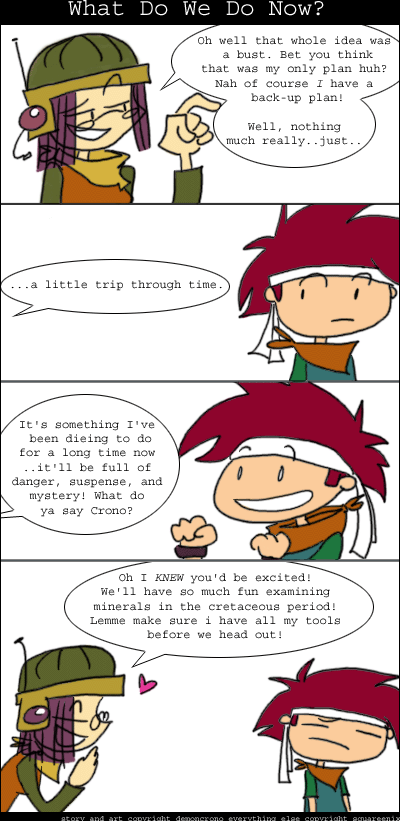 Comic #006
By: DemonCrono
Poll goes here
Historical affiliates, hosted by the Internet Archive:
Just kidding. Haha! No ads on this site.