« All Blog Posts
Forums Back Up!
Author: dicetomato
After having trouble transferring the old back up files to the new server, and a lot more problems after the install, forums are back up for public! However, all the hacks that were installed in previous vBulletin version are gone. I'm not really sure when I'll start adding them again (they're not available atm), but I'll definitely check up on it often.

Start posting!
Shout at each other here
Add Shout
---
"Chrono. Shock. Forums!"
"All your base are belong to us!"
"Not the Golden Nu!!!"
"Follow the Golden Nu..."
"FUS RO DAH!"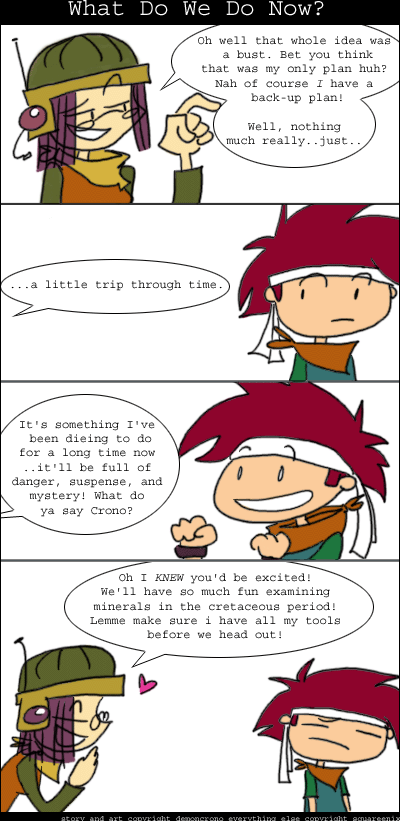 Comic #006
By: DemonCrono
Poll goes here
Historical affiliates, hosted by the Internet Archive:
Just kidding. Haha! No ads on this site.