« All Blog Posts
New Server/Host!
Author: dicetomato
We've switched to a new reliable server so give me this weekend to get everything working again. All email accounts are working properly so you can email us if you need to. I'll be reuploading forums again with the most up-to-date vbulletin version 3.5.0 Gold.

Although this is pathetic to ask you guys, but we are now on a payhost and I've spent quite a bit of money for this move. If you guys are willing, please donate this poor college student (me) some of your extra cash (if you have any) to my paypal account by clicking make a donation button on the left menu.

Thanks in advance!
Shout at each other here
Add Shout
---
"Chrono. Shock. Forums!"
"All your base are belong to us!"
"Not the Golden Nu!!!"
"Follow the Golden Nu..."
"FUS RO DAH!"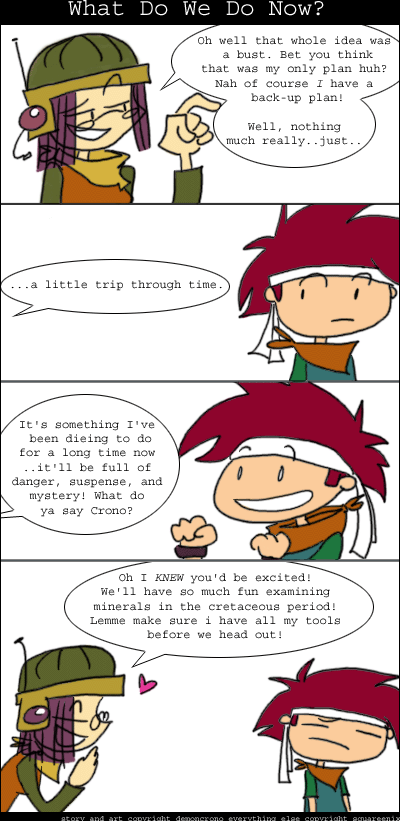 Comic #006
By: DemonCrono
Poll goes here
Historical affiliates, hosted by the Internet Archive:
Just kidding. Haha! No ads on this site.