« All Blog Posts
Now Accepting Fan Media
Author: dicetomato
I know many of you artists want to submit your work to this site.
You can now do so by emailing your work
here
. Remember, they have to be something Chrono related or else your submission will be deleted. Please keep in mind
that there is no guarantee on when it'll be posted on the site, so please do not bother me about it.
Shout at each other here
Add Shout
---
"Chrono. Shock. Forums!"
"All your base are belong to us!"
"Not the Golden Nu!!!"
"Follow the Golden Nu..."
"FUS RO DAH!"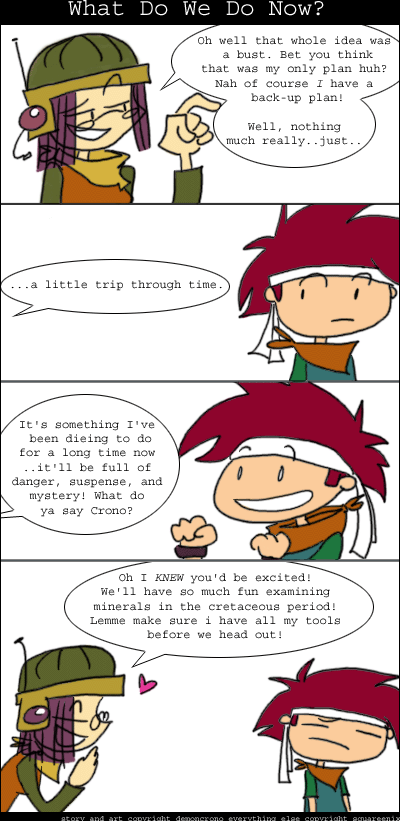 Comic #006
By: DemonCrono
Poll goes here
Historical affiliates, hosted by the Internet Archive:
Just kidding. Haha! No ads on this site.