« All Blog Posts
Submit Your Mail to Mailbag!
Author: dicetomato
Our mailbag section is currently empty. We'd like update this section every few weeks.
In order to do this, we need your help! Ask us anything that may sound interesting to others. It can be anything really.
Do you want to know more about the staff? Just ask!
Submit your mailbag
here
. We'll be waiting!
Shout at each other here
Add Shout
---
"Chrono. Shock. Forums!"
"All your base are belong to us!"
"Not the Golden Nu!!!"
"Follow the Golden Nu..."
"FUS RO DAH!"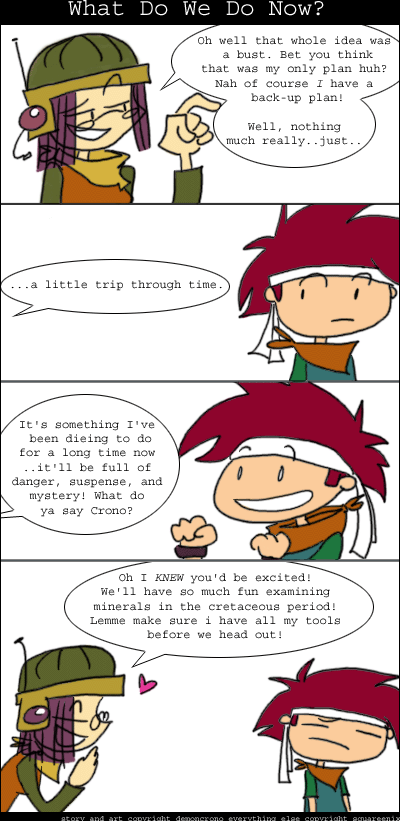 Comic #006
By: DemonCrono
Poll goes here
Historical affiliates, hosted by the Internet Archive:
Just kidding. Haha! No ads on this site.