« All Blog Posts
We're Hiring!
Author: dicetomato
We need about 2 news writers to write news for the site. If you think you qualify, please send me a private
message using our
forums
with a writing sample. It must be longer than 2 pages and no longer than 5 pages. They must be in .doc format. This is to test how creative your writings are and also to check your grammar and spelling.
Note: You will not get paid to do this. This is a voluntary opening. So if you are expecting something from us, please do not apply.
Shout at each other here
Add Shout
---
"Chrono. Shock. Forums!"
"All your base are belong to us!"
"Not the Golden Nu!!!"
"Follow the Golden Nu..."
"FUS RO DAH!"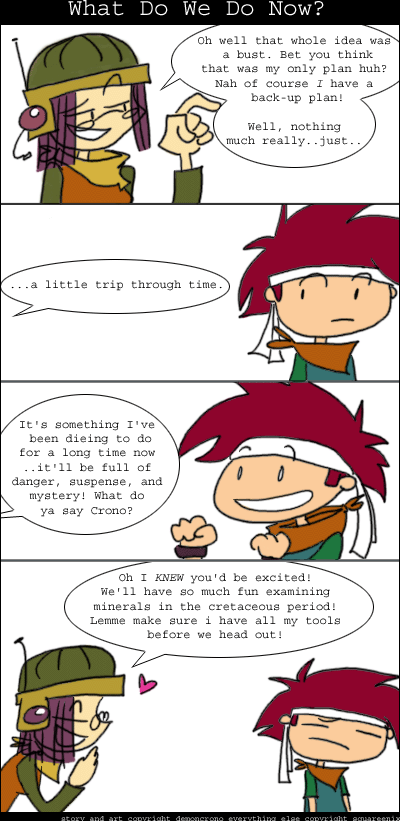 Comic #006
By: DemonCrono
Poll goes here
Historical affiliates, hosted by the Internet Archive:
Just kidding. Haha! No ads on this site.