« All Blog Posts
Welcome Back!
Author: dicetomato
I apologize for the long hiatus we've had. After the server crash, all the files were gone. Most of them were backed up, however, the main section of the site was not and I have lost the motivation to update the site. But we're back better than ever! The news format will stay like this because last time, I tried making it all fancy but it was very hard for me and the staff to update.
Make sure to register our
forums
if you haven't already done so.
Enjoy your stay!
Shout at each other here
Add Shout
---
"Chrono. Shock. Forums!"
"All your base are belong to us!"
"Not the Golden Nu!!!"
"Follow the Golden Nu..."
"FUS RO DAH!"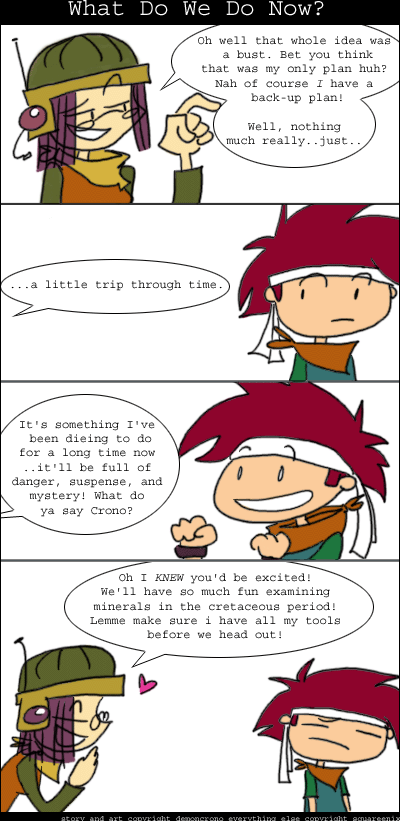 Comic #006
By: DemonCrono
Poll goes here
Historical affiliates, hosted by the Internet Archive:
Just kidding. Haha! No ads on this site.