« All Blog Posts
More staff needed
Author: Dicetomato
Recently, our staff have been lazy and have not been working on anything. Some of them were fired. We really need dedicated staff who are willing to contribute something to CS. Check out the staff application link and apply!
Shout at each other here
Add Shout
---
"Chrono. Shock. Forums!"
"All your base are belong to us!"
"Not the Golden Nu!!!"
"Follow the Golden Nu..."
"FUS RO DAH!"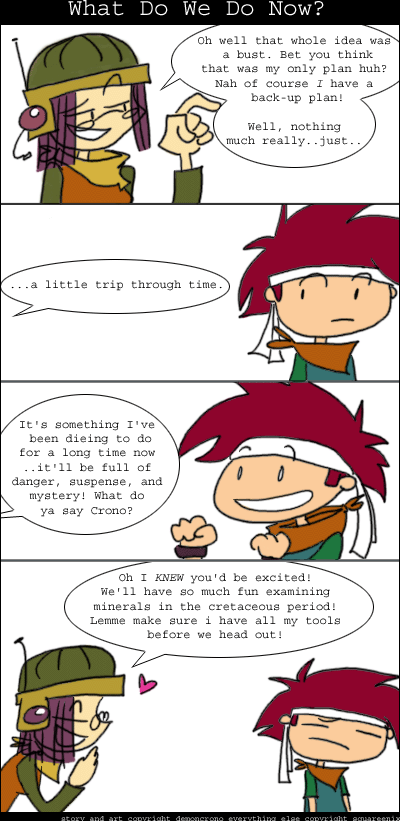 Comic #006
By: DemonCrono
Poll goes here
Historical affiliates, hosted by the Internet Archive:
Just kidding. Haha! No ads on this site.