« All Blog Posts
Two New Final Fantasy X Characters Uncovered
Author: Enematex
Aaron and Shimora are confirmed as members seven and eight to the growing cast...

The two newest Final Fantasy X characters have been discovered through Square's Coca-Cola marketing deal,
in which FFX character figurines are sold with Coca-Cola soda. The new characters are Aaron, a sword fighter,
and Shimora, a mage. It is not known whether these characters will join Tidus's party, are just important NPCs,
or are villains, however. Also, the thief seen during the Tokyo Game Show demo has been confirmed as Ryukku
(not Zorenne, as previously thought). This means that FFX consists of eight known characters thus far: Tidus,
Yuna, Wakka, Ryukku, Kimari, Aaron, Lulu, and Shimora.

FFX is slated to be released around July in
Japan, and is one of PS2's most anticipated titles.
Shout at each other here
Add Shout
---
"Chrono. Shock. Forums!"
"All your base are belong to us!"
"Not the Golden Nu!!!"
"Follow the Golden Nu..."
"FUS RO DAH!"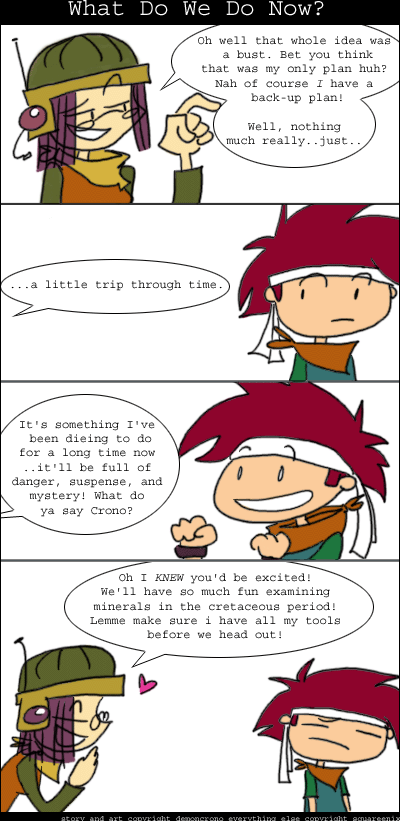 Comic #006
By: DemonCrono
Poll goes here
Historical affiliates, hosted by the Internet Archive:
Just kidding. Haha! No ads on this site.