« All Blog Posts
Xenogears Sequel Announced!
Author: Enematex
Titled Xenosaga, the Xenogears sequel is set to be published by Namco in Dec 2001...
Ever since the 1998 release of Xenogears, RPG gamers have awaited its sequel. Finally, that sequel has been announced. Xenosaga, a continuation of the original is currently in the works according to
videogames.com
The game will be published by Namco, because the developer of Xenogears (MonolithSoft) is now owned by the company. This means that Square
will not
be associated with Xenosaga. Still, this should not change the actual game, as MonolithSoft will remain the developer.
Namco has also announced that Yasunori Mitsuda will be composing the soundtrack like he did for the original.
Although nothing else is currently known, the game should hopefully be released by Dec 2001.
Shout at each other here
Add Shout
---
"Chrono. Shock. Forums!"
"All your base are belong to us!"
"Not the Golden Nu!!!"
"Follow the Golden Nu..."
"FUS RO DAH!"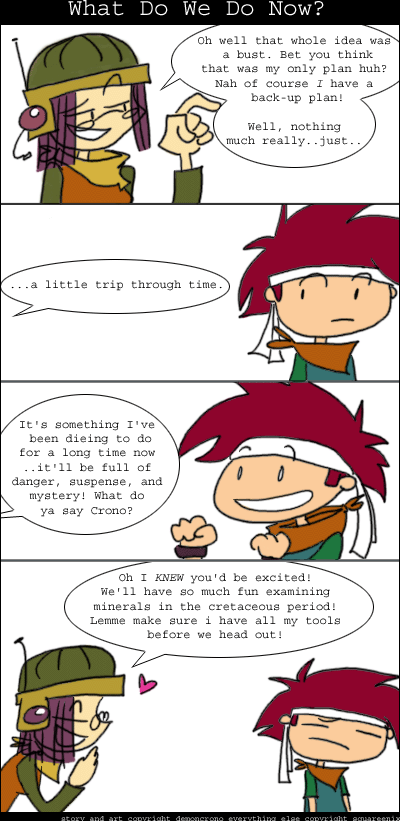 Comic #006
By: DemonCrono
Poll goes here
Historical affiliates, hosted by the Internet Archive:
Just kidding. Haha! No ads on this site.