« All Blog Posts
FFX to show at TGS
Author: Enematex
Going to the Tokyo Games Show next week? Prepare to be up to your waist in FFX propaganda as Square will present their first "formal showing" of the game.


Satoshi Tsukamoto, Square's CG director, recently announced some important Final Fantasy X information- he confirmed that FFX will indeed be shown at the upcoming Tokyo Games Show (Mar 30- Apr 1). Although it was not announced what type of content would be shown, attendees can expect to be bombarded with the recently premiered Yuna and Tidus action figures, as well as other FF propaganda.

Final Fantasy X will be the first Final Fantasy game to feature voice acting and will revolve around the ocean and its two main characters, Tidus and Yuna. Also, as previously reported, FFX will be singleplayer and come in two flavors: regular or "enhanced DVD", although the differences between the two have not be confirmed.
Shout at each other here
Add Shout
---
"Chrono. Shock. Forums!"
"All your base are belong to us!"
"Not the Golden Nu!!!"
"Follow the Golden Nu..."
"FUS RO DAH!"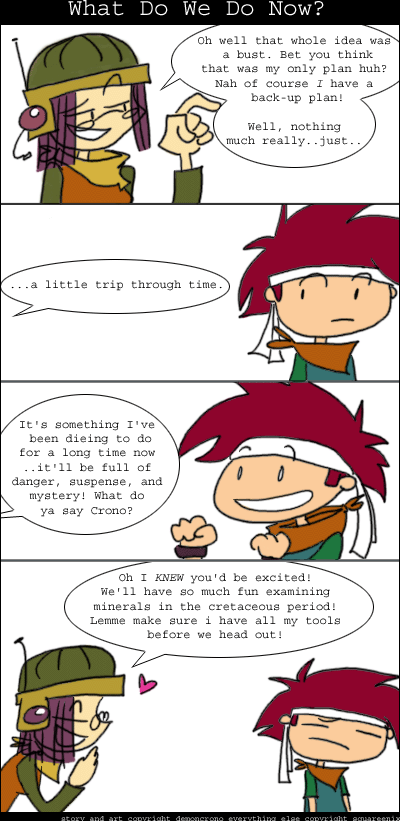 Comic #006
By: DemonCrono
Poll goes here
Historical affiliates, hosted by the Internet Archive:
Just kidding. Haha! No ads on this site.