« All Blog Posts
Two Versions of FFX?
Author: Enematex
Square announces 'standard' and 'double-DVD' versions of the anxiously awaited PS2 RPG, among other titles...

Today Square announced that they would ship two separate versions of their long awaited RPG Final Fantasy X for PS2. The first will be the DVD standard edition, the second a double-DVD "extended definition/high-quality sound" edition which will be "high-value added". Judging by Square's description of the double-DVD edition, it will probably feature anamorphic FMV and 5.1 Dolby Digital audio, although at this time everything remains speculation.

Along with the FFX annoucement, Square also revealed ten other major projects. These include a Disney RPG, an online RPG, a simulation title, three sports games (one of which will be online), Blue Wing Blitz, and three non-Final Fantasy remakes.
Shout at each other here
Add Shout
---
"Chrono. Shock. Forums!"
"All your base are belong to us!"
"Not the Golden Nu!!!"
"Follow the Golden Nu..."
"FUS RO DAH!"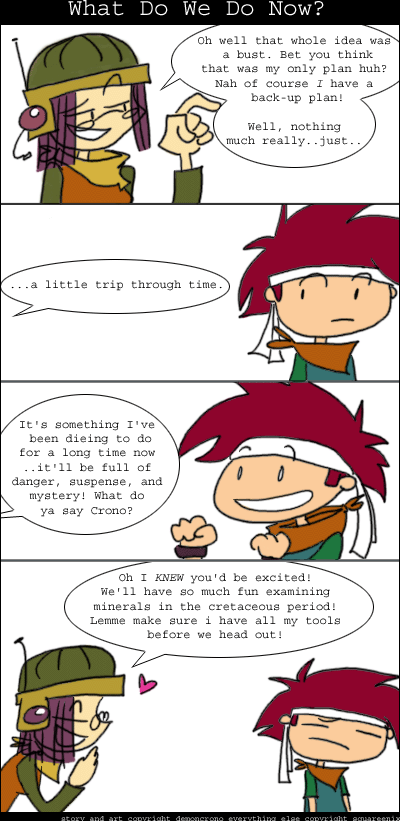 Comic #006
By: DemonCrono
Poll goes here
Historical affiliates, hosted by the Internet Archive:
Just kidding. Haha! No ads on this site.