« All Blog Posts
Xbox.com Relaunched
Author: DeathGiGasXG
Xbox.com has been relaunched with a catchy layout and other goodies today, March 13th 2001...

XBox.com is open to the public once again. The site features news, game titles, and hardware regarding the X Box. The site itself has a nice layout and pretty easy navigation. You can simply check out the official X Box site at www.xbox.com.
Shout at each other here
Add Shout
---
"Chrono. Shock. Forums!"
"All your base are belong to us!"
"Not the Golden Nu!!!"
"Follow the Golden Nu..."
"FUS RO DAH!"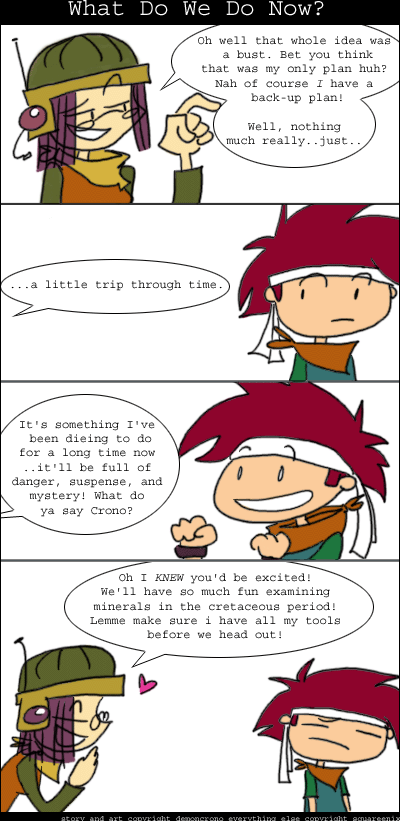 Comic #006
By: DemonCrono
Poll goes here
Historical affiliates, hosted by the Internet Archive:
Just kidding. Haha! No ads on this site.