« All Blog Posts
Square Reveals Newest WonderSwan Title
Author: Enematex
If a tree falls in the woods and no one hears it, does anyone really care?

Square has announced their newest WonderSwan Color title, Blue Wing Blitz, which will be a simulation-rpg. Other than WildCard, BWB is Square's only original title for the portable system. All that is currently known is that the battle system will not be presented in a traditional 'on-foot' style- instead, fighting will take place between various airplanes in full 3-D. Hopefully the title will not suck.
Shout at each other here
Add Shout
---
"Chrono. Shock. Forums!"
"All your base are belong to us!"
"Not the Golden Nu!!!"
"Follow the Golden Nu..."
"FUS RO DAH!"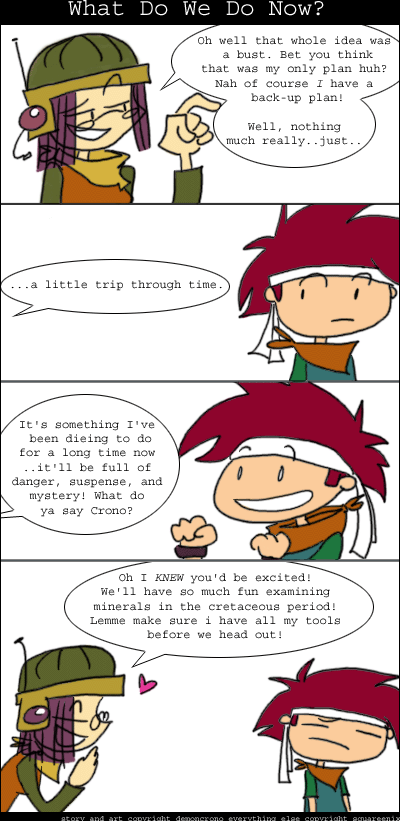 Comic #006
By: DemonCrono
Poll goes here
Historical affiliates, hosted by the Internet Archive:
Just kidding. Haha! No ads on this site.