« All Blog Posts
StarOcean: Blue Sphere release date
Author: TJagger
tri-Ace assigns a Japanese release date for the continuation of StarOcean 2, Blue Sphere, to be played on the Game Boy Color...

After being delayed for more than a six-month period, StarOcean: Blue Sphere finally has a release date.

tri-Ace has set the release date for around June 28th in Japan, and will hopefully make its way here soon after that, as many fans of the StarOcean series will be waiting.

The RPG cartridge will be 32-megabits, and will sell for 6400 yen, or around $53 in the United States.

The new portable continuation of StarOcean 2, will be set for the Game Boy Color. StarOcean 2 was released by Enix in July of 1998, for the Playstation.
Shout at each other here
Add Shout
---
"Chrono. Shock. Forums!"
"All your base are belong to us!"
"Not the Golden Nu!!!"
"Follow the Golden Nu..."
"FUS RO DAH!"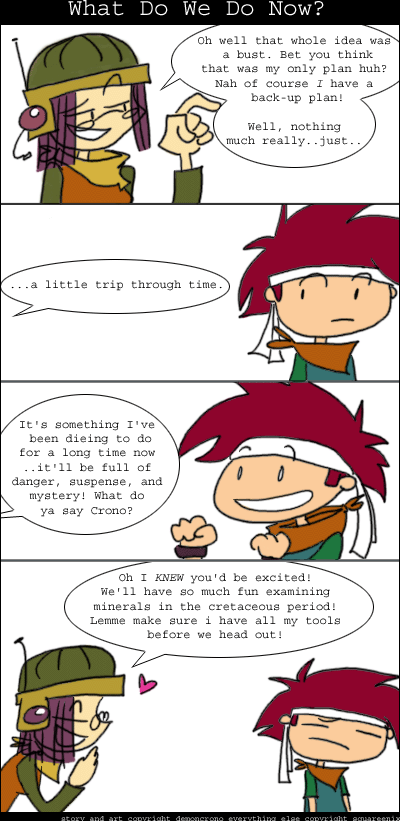 Comic #006
By: DemonCrono
Poll goes here
Historical affiliates, hosted by the Internet Archive:
Just kidding. Haha! No ads on this site.