« All Blog Posts
StarOcean 3 heading our way soon?
Author: TJagger
After over a year and a half of waiting since the day StarOcean 3 was announced to be one of the first games headed for the PS2, a release date has finally been set...

tri-Ace and Enix's new RPG has been set for a release in the second quarter of 2001, as has been announced by an Enix representative in a recent interview with Famitsu.

StarOcean 3 is expected to be released sometime between April and June, and of course, will be the third game in the StarOcean series, and the first to be played on the next-generation console, the PS2.

News Source: TheGIA, www.thegia.com, and Video Senki, www.video-senki.com
Shout at each other here
Add Shout
---
"Chrono. Shock. Forums!"
"All your base are belong to us!"
"Not the Golden Nu!!!"
"Follow the Golden Nu..."
"FUS RO DAH!"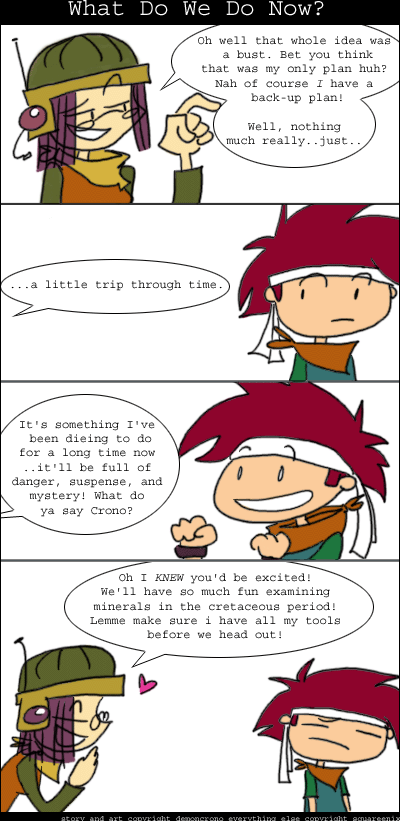 Comic #006
By: DemonCrono
Poll goes here
Historical affiliates, hosted by the Internet Archive:
Just kidding. Haha! No ads on this site.