« All Blog Posts
Square Previews Hot New Action Figures
Author: Enematex
Yuna's hot. You know it, I know it, and (of course) Square definitely knows it.

Bandai, the manufacturer of the action figures for FF: The Spirits Within and FFX, unvieled the characters Aki, Gray, Ryan, Dr. Sid, Neil, and Phantom (from FF:TSW), and Tidus and Yuna (FFX). The FF:TSW action figures will be released around the same as the movie is (July). The FFX set (for which a US release has not been confirmed) will also be released around the same time as the game.
Shout at each other here
Add Shout
---
"Chrono. Shock. Forums!"
"All your base are belong to us!"
"Not the Golden Nu!!!"
"Follow the Golden Nu..."
"FUS RO DAH!"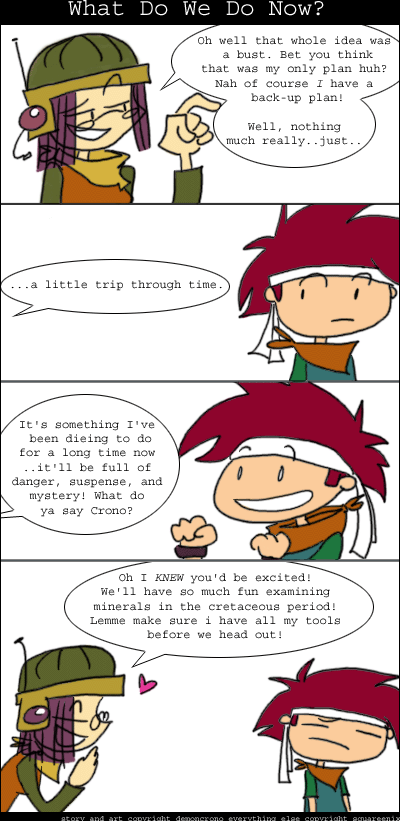 Comic #006
By: DemonCrono
Poll goes here
Historical affiliates, hosted by the Internet Archive:
Just kidding. Haha! No ads on this site.