« All Blog Posts
Fanart & Fanfic Updates!
Author: Agent923
Ever wanted the whole Chrono Trigger story in one file? Well if you wanna read 239 pages of the exact Chrono Trigger story then goto the Fanfic Section and download it. Apart from that we have a bunch of new fanart and fanfic. Check under "Interactive" on the right bar for the Fanart Gallery and Fanfic Library...
Shout at each other here
Add Shout
---
"Chrono. Shock. Forums!"
"All your base are belong to us!"
"Not the Golden Nu!!!"
"Follow the Golden Nu..."
"FUS RO DAH!"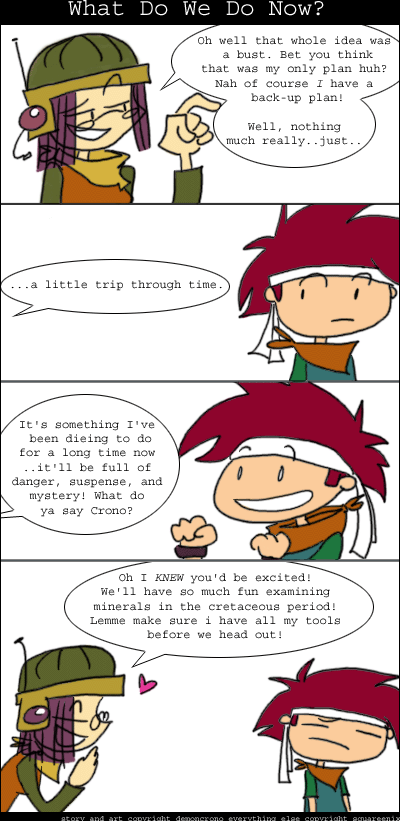 Comic #006
By: DemonCrono
Poll goes here
Historical affiliates, hosted by the Internet Archive:
Just kidding. Haha! No ads on this site.