« All Blog Posts
Square and SEGA: Next Major Multiplayer RPG Provider?
Author: DeathGiGasXG
News has leaked from Sega executives that Sega and Square will be working on the next RPG multiplayer experience...


It's the end of the world as we know it (don't mind the REM pun). Challenger Homepage, a Japanese site, has reported that Square and SEGA will be teaming up to make a giant arcade RPG multiplayer experience. Will this be the next EverQuest? We will have to see sometime in (hopefully) the near future.

According to Challenger Homepage, Square and SEGA are working on a massive multiplayer RPG. Unfortunately, there is no further details on the project. Tetsu Kayama, head of SEGA's strategic counsel, has noted that this project will be "a big project for arcades" and that it will be "exclusively for the arcade." Will this innovative project breathe new life into SEGA?

So what do you think about this little newsbite? I have to admit I'm not a fan of SEGA, but the idea of a multiplayer RPG experience courtesy of Square does seem tempting. I will keep you posted on all the news about this interesting new RPG concept in months to come.

News Source: The GIA, www.thegia.com
Shout at each other here
Add Shout
---
"Chrono. Shock. Forums!"
"All your base are belong to us!"
"Not the Golden Nu!!!"
"Follow the Golden Nu..."
"FUS RO DAH!"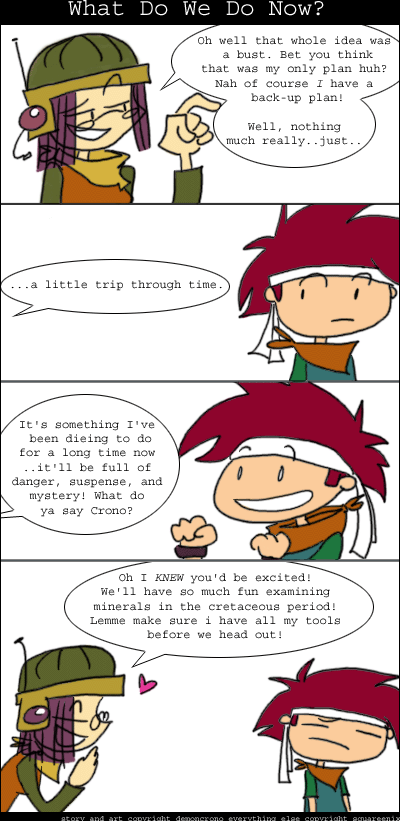 Comic #006
By: DemonCrono
Poll goes here
Historical affiliates, hosted by the Internet Archive:
Just kidding. Haha! No ads on this site.