« All Blog Posts
New Staff
Author: JayTee
So... Agent and dice finally hired a couple go-fors....

Welp, I'm happy to announce to you all, the new staff members here at Chrono Shock. Basically, we've thrown in a handful of news editors, staff writers, and forum mods. The new staff includes myself, DeathGigasXG, Enematex, TJagger, Super Vegeta, Wisp, and of course, our drunken mascot Magus667. Take a look at the staff list to get a little more information. Please take your time to give them a welcome in the forums or by email. Also, Agent and Dice are still looking for CT and CC coverage teams, so if you're interested, please don't hesitate to submit an application.
Shout at each other here
Add Shout
---
"Chrono. Shock. Forums!"
"All your base are belong to us!"
"Not the Golden Nu!!!"
"Follow the Golden Nu..."
"FUS RO DAH!"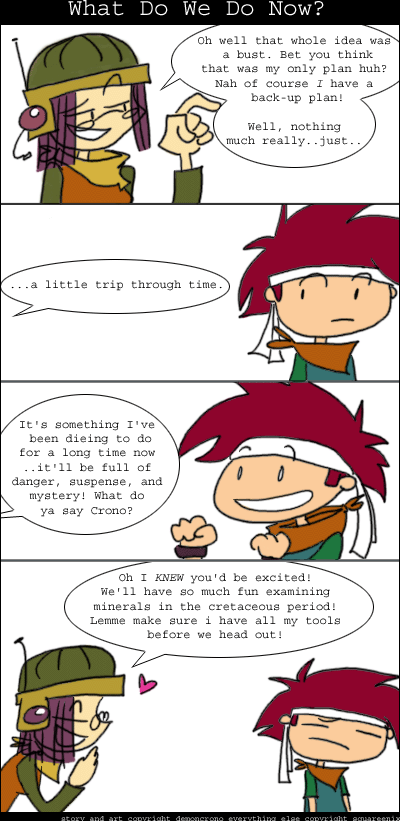 Comic #006
By: DemonCrono
Poll goes here
Historical affiliates, hosted by the Internet Archive:
Just kidding. Haha! No ads on this site.