« All Blog Posts
staff needed @ Chrono Shock
Author: Dicetomato
Lack of updates recently? Well Glenn practically quit and Wiz is too busy with his college work (give him a break will ya?). We are looking for many staff.

If you have a great writing talent or you think you actually are able to do something for us. APPLY! We really want a dedicated staff members not to just make yourself popular by working on this site and do nothing. It's best that you do not webmaster a site nor work at any other sites. We really need your help.

To apply, click on "staff application" on the right menu.
Shout at each other here
Add Shout
---
"Chrono. Shock. Forums!"
"All your base are belong to us!"
"Not the Golden Nu!!!"
"Follow the Golden Nu..."
"FUS RO DAH!"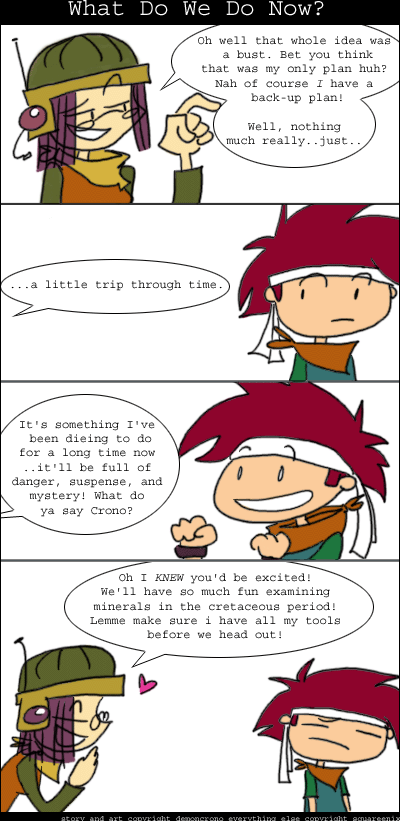 Comic #006
By: DemonCrono
Poll goes here
Historical affiliates, hosted by the Internet Archive:
Just kidding. Haha! No ads on this site.