« All Blog Posts
Ka-BLAMM Fanfic Library Re-Opens
Author: Agent923
If you noticed that last post then you have noticed we haven't made an update in 2001 yet. Well this will be the first. Check out the Fanfic Library for more details.
Shout at each other here
Add Shout
---
"Chrono. Shock. Forums!"
"All your base are belong to us!"
"Not the Golden Nu!!!"
"Follow the Golden Nu..."
"FUS RO DAH!"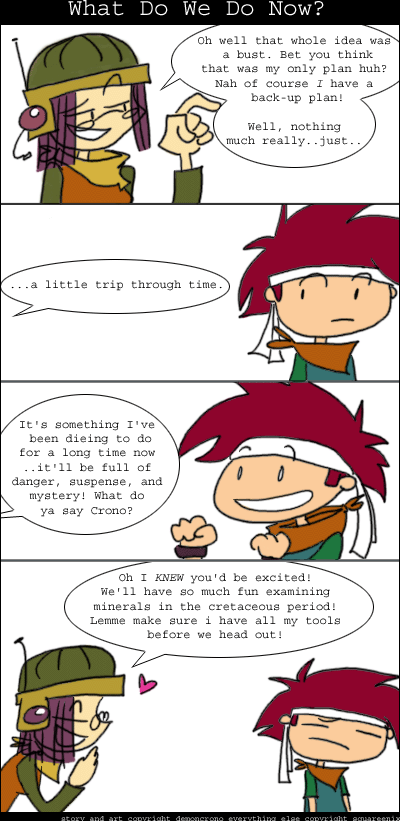 Comic #006
By: DemonCrono
Poll goes here
Historical affiliates, hosted by the Internet Archive:
Just kidding. Haha! No ads on this site.