« All Blog Posts
No more MP3's in Chrono Shock
Author: Dicetomato
I'm sorry guys. Agent and I decided not to post MP3's nor Emulator/Roms on this site since they are illegal. We're gonna make you download sample "real player" music files. We want this site to be legal.
Shout at each other here
Add Shout
---
"Chrono. Shock. Forums!"
"All your base are belong to us!"
"Not the Golden Nu!!!"
"Follow the Golden Nu..."
"FUS RO DAH!"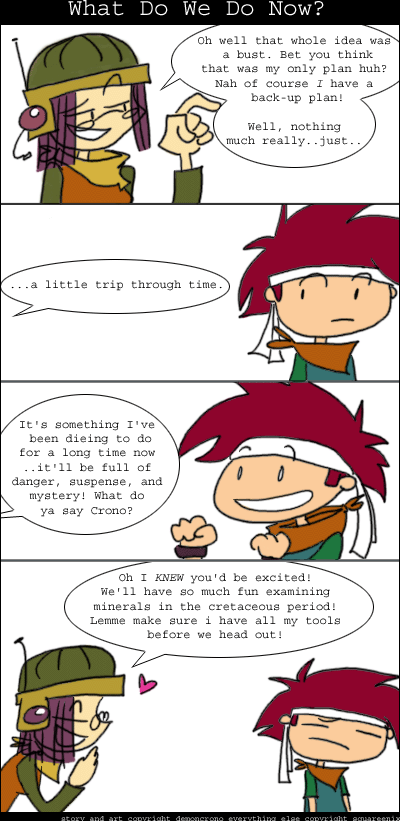 Comic #006
By: DemonCrono
Poll goes here
Historical affiliates, hosted by the Internet Archive:
Just kidding. Haha! No ads on this site.