« All Blog Posts
Merry Christmas!
Author: Dicetomato
Merry Christmas everyone. While you guys are busy playing with your toys, I'm gonna have to work really hard on this site.

First of all, my job for this site is to finish the game store. I have started to work on it yesterday and it should be done by new years.

Also, I must to work on CC section very hard. I'm not sure how much I am going to finish during this vacation but I am going to try my best to finish a lot.

Merry Christas everyone!

--dicetomato
Shout at each other here
Add Shout
---
"Chrono. Shock. Forums!"
"All your base are belong to us!"
"Not the Golden Nu!!!"
"Follow the Golden Nu..."
"FUS RO DAH!"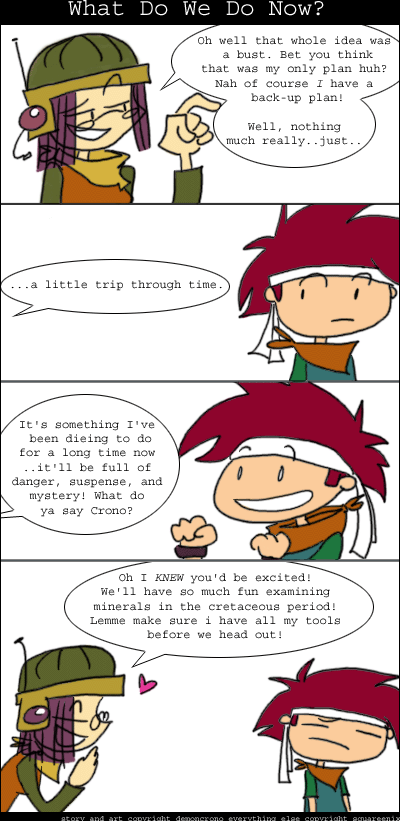 Comic #006
By: DemonCrono
Poll goes here
Historical affiliates, hosted by the Internet Archive:
Just kidding. Haha! No ads on this site.