« All Blog Posts
Good News for Chrono Trigger PSX!!
Author: Agent923
Gamers.com reports that they have talked to Squaresoft and they plan on bringing CT PSX out this coming summer BUT Square wants consumer feedback first. Click "GO THERE" for full details!!
Shout at each other here
Add Shout
---
"Chrono. Shock. Forums!"
"All your base are belong to us!"
"Not the Golden Nu!!!"
"Follow the Golden Nu..."
"FUS RO DAH!"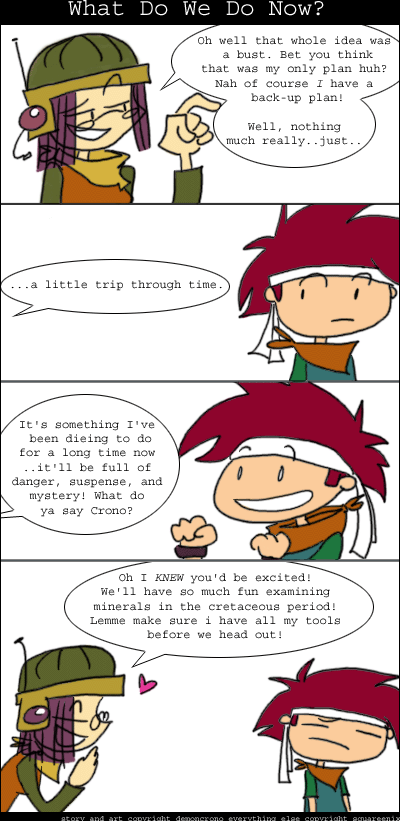 Comic #006
By: DemonCrono
Poll goes here
Historical affiliates, hosted by the Internet Archive:
Just kidding. Haha! No ads on this site.