« All Blog Posts
It's a Final Fantasy Christmas
Author: Agent923
Square has put together a Final Fantasy Theme song with a Christmas overtone. Click "GO THERE" to check it out.
Shout at each other here
Add Shout
---
"Chrono. Shock. Forums!"
"All your base are belong to us!"
"Not the Golden Nu!!!"
"Follow the Golden Nu..."
"FUS RO DAH!"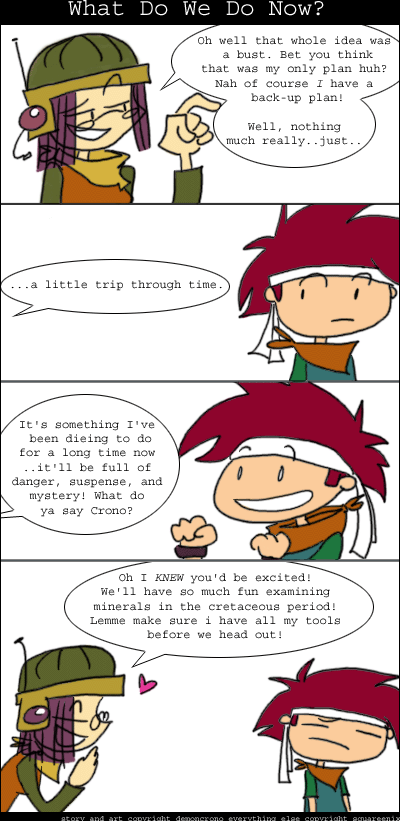 Comic #006
By: DemonCrono
Poll goes here
Historical affiliates, hosted by the Internet Archive:
Just kidding. Haha! No ads on this site.