« All Blog Posts
Shunned Blogger "Zippo" Says Chrono Trigger Remake in Development
Author: Staff
I got a bit excited when I read this
over on the Compendium
, but then I saw
who the leaker was
. The blogger Zippo has a rocky past with predictions. Some believe he's really a Nintendo insider,
some believe
he's a fraud. His leaks have been
banned from /r/GamingLeaksAndRumours
, for whatever that's worth.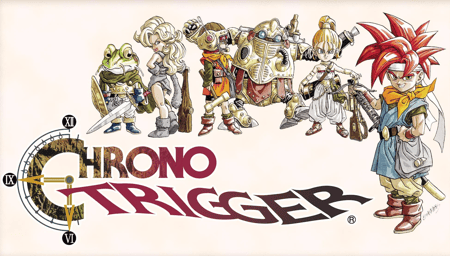 But for a moment let's assume, against logic, that it's true. What would a "HD 2D remake" of CT change? Chrono Trigger already runs great on Android and iOS. I personally played through it that way recently, and it was awesome. Do we really need a remaster for this masterpiece? However, if the leaker is to be believed, then the original creators are all going to be involved (the "dream team"). If that's the case, then they could go way beyond a simple remaster. Who knows what cool ideas the team would think to add, if they were indeed once again working on CT.
Let's all try to forget about this unless more rumors surface.
Shout at each other here
Add Shout
---
"Chrono. Shock. Forums!"
"All your base are belong to us!"
"Not the Golden Nu!!!"
"Follow the Golden Nu..."
"FUS RO DAH!"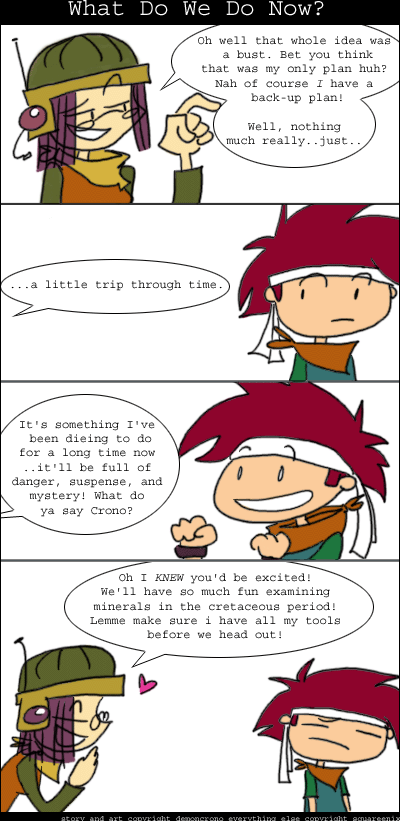 Comic #006
By: DemonCrono
Poll goes here
Historical affiliates, hosted by the Internet Archive:
Just kidding. Haha! No ads on this site.