« All Blog Posts
A little CS update.
Author: Dicetomato
Stuff that we need to tell you.
First of all, people who subscribed to our newsletter should have gotten our first newsletter.Second, we need 2 new staff members.
2 News editors
He or she should be able to edit images decently.
He or she should be really good in writing an article.He or she should know a basic HTML.
Please send your resumes to
[email protected]
your past work, etc.
Shout at each other here
Add Shout
---
"Chrono. Shock. Forums!"
"All your base are belong to us!"
"Not the Golden Nu!!!"
"Follow the Golden Nu..."
"FUS RO DAH!"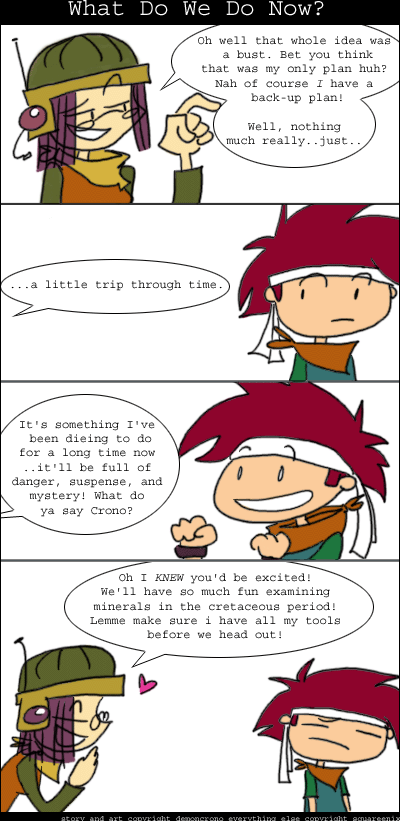 Comic #006
By: DemonCrono
Poll goes here
Historical affiliates, hosted by the Internet Archive:
Just kidding. Haha! No ads on this site.