« All Blog Posts
Will Sea of Stars Be as Good as the Hype?
Author: Discarnate
The indie game
Sea of Stars
was announced 3 years ago, and hype for the game has been steadily increasing. And understandably so... When someone says they're making "a turn-based RPG inspired by the classics", after successfully making a highly-rated
side-scroller game
, people quickly go from apathy to excitement.
Enough hype even that it's raised 1.6 million (Canadian dollars)
on kickstarter
.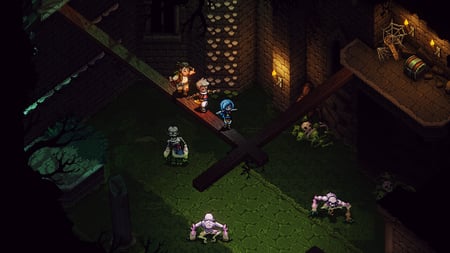 But will having the game in our hands be better than living this hype dream? Square, the undisputed king of RPGs, has been releasing high-budget games for next-gen systems, so perhaps that leaves a vacancy for smaller studios to create great RPGs that don't require the latest hardware.
We'll find out this August when the game is supposed to be released. In the meantime, there is a Sea of Stars demo available that gives you a feel for the gameplay, at least.
---
See Sea of Stars (by the Seashore) here:
https://seaofstarsgame.co/
Shout at each other here
Add Shout
---
"Chrono. Shock. Forums!"
"All your base are belong to us!"
"Not the Golden Nu!!!"
"Follow the Golden Nu..."
"FUS RO DAH!"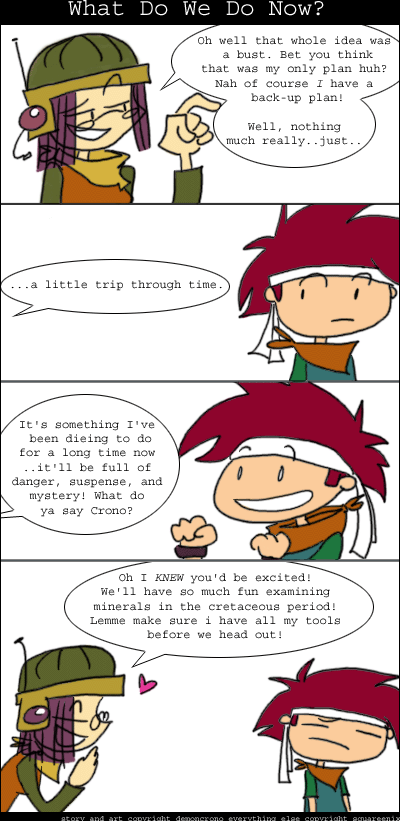 Comic #006
By: DemonCrono
Poll goes here
Historical affiliates, hosted by the Internet Archive:
Just kidding. Haha! No ads on this site.