« All Blog Posts
Chrono Trigger Music... On Blu-Ray?!
Author: Discarnate
Square Enix has released a Blu-Ray Disc containing the highest-possible recordings of the original Super Nintendo audio (yes, because the original music was "chiptunes", made using a specific audio chip, this had to have been recorded from a real Super Nintendo. Interesting, no?)
Again, this is not an orchestral re-imagining, nor a remake, this is the original sound, likely painstakingly and lovingly recorded by Nu labor deep within the bowels of Square Enix corporation. (Free the Nus!)
Um... yeah... Check it out
here
!
Or listen here:
https://www.youtube.com/watch?v=VDokGhppbBk
Shout at each other here
Add Shout
---
"Chrono. Shock. Forums!"
"All your base are belong to us!"
"Not the Golden Nu!!!"
"Follow the Golden Nu..."
"FUS RO DAH!"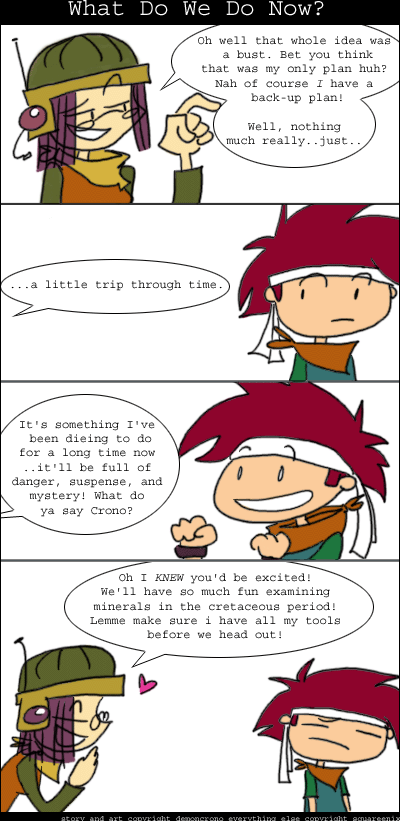 Comic #006
By: DemonCrono
Poll goes here
Historical affiliates, hosted by the Internet Archive:
Just kidding. Haha! No ads on this site.