« All Blog Posts
So About That Chrono Cross Remaster...
Author: Discarnate
If you've been living under a rock, like some kind of bug, for the recent past, you might have missed
that Square released a new version of Chrono Cross for the Nintendo Switch, PS4, and Steam.
(I'm definitely not talking about myself now. Nope!)
IGN and RPGSite have nice overviews of the news:
Reading the comments on these articles, it's surprising how many people don't like Cross at all.
What do you think?
Click here
to discuss it.
Shout at each other here
Add Shout
---
"Chrono. Shock. Forums!"
"All your base are belong to us!"
"Not the Golden Nu!!!"
"Follow the Golden Nu..."
"FUS RO DAH!"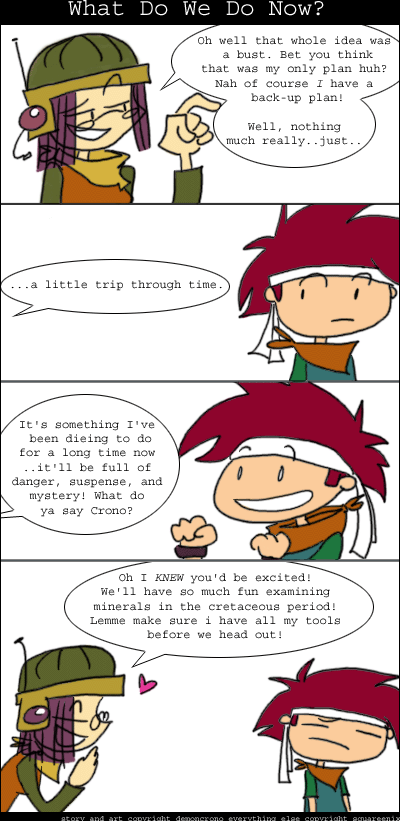 Comic #006
By: DemonCrono
Poll goes here
Historical affiliates, hosted by the Internet Archive:
Just kidding. Haha! No ads on this site.