« All Blog Posts
Indie Game Dev Dreams of Chrono Break
Author: Discarnate
I'm sure many game devs were inspired by the Chrono series. The creator of
Owlboy
was inspired enough to create a
Fake Trailer
which imagines a world where "Chrono Break" was actually made.
Very cool if you ask me. Time "breaking" in two may be a bit on the nose, but this trailer is just
fun
. My mind is racing with interpretations of the trailer and how it would tie into the real Chrono games.
What do you think?
Click here
to discuss it.
Shout at each other here
Add Shout
---
"Chrono. Shock. Forums!"
"All your base are belong to us!"
"Not the Golden Nu!!!"
"Follow the Golden Nu..."
"FUS RO DAH!"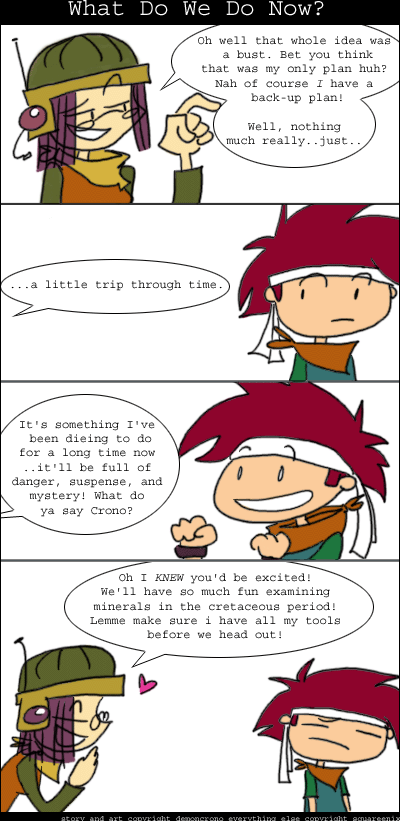 Comic #006
By: DemonCrono
Poll goes here
Historical affiliates, hosted by the Internet Archive:
Just kidding. Haha! No ads on this site.