« All Blog Posts
Welcome Back!
Author: Discarnate
Hi all! I'm Ed. Twenty years ago, when web forums were the primary way for fans of games to meet and communicate, a little forum on a site called Chrono Shock was one of my go-to places to hang out online. I was feeling nostalgic, and decided to try to bring the site back. The process has been time-consuming and tricky, with many PHP scripts written and many hours spent combing the Internet Archive. But here it is, in all of it's glory!
As the original site owner would say, Enjoy!!
(Kudos to Ryan for giving me his blessing in bringing the site back.)
(By the way, be sure to check out the new
Forum
. It's a fully custom system made by me, meant to mimic the feel of oldschool vbulletin, but with some modern features. I'm quite proud of it.)
Shout at each other here
Add Shout
---
"Chrono. Shock. Forums!"
"All your base are belong to us!"
"Not the Golden Nu!!!"
"Follow the Golden Nu..."
"FUS RO DAH!"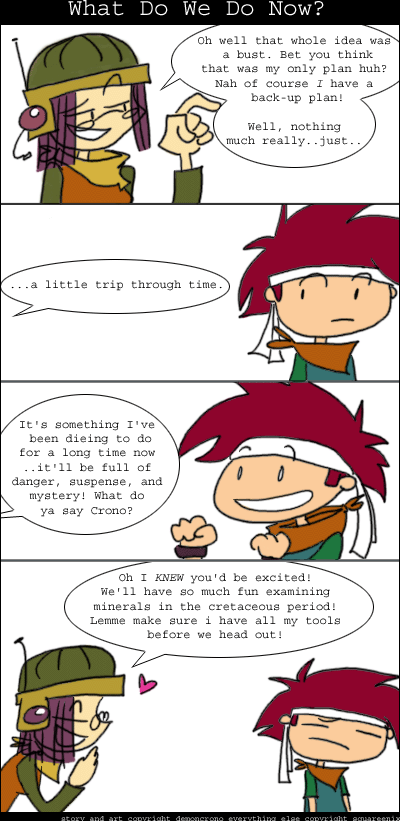 Comic #006
By: DemonCrono
Poll goes here
Historical affiliates, hosted by the Internet Archive:
Just kidding. Haha! No ads on this site.