« All Blog Posts
New Affiliate: Nifty Arcade
Author: dicetomato
We have a new affiliate
Nifty Arcade
. It's one of my new projects. Please take a visit and start playing free games!
I know I haven't been working on CS lately but I do have this weekend free, so I'll some of Chrono Trigger pages done. I'll also bother Demoncrono for new comic if I can.
Shout at each other here
Add Shout
---
"Chrono. Shock. Forums!"
"All your base are belong to us!"
"Not the Golden Nu!!!"
"Follow the Golden Nu..."
"FUS RO DAH!"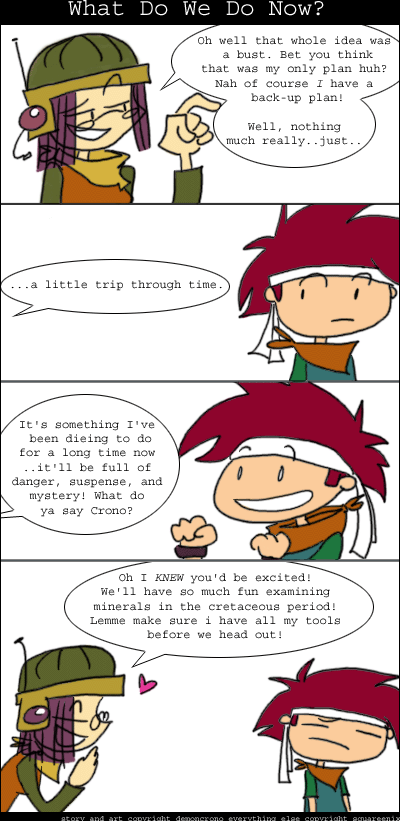 Comic #006
By: DemonCrono
Poll goes here
Historical affiliates, hosted by the Internet Archive:
Just kidding. Haha! No ads on this site.