« All Blog Posts
Fan Project: Chrono Crisis
Author: dicetomato
Although many of you already know about this fan project, I thought I'd share it with you
guys/gals since it looks very promising and it could be one of those projects that will get
finished (unlike Chrono Resurrection).
Of course, I'm not going to explain the details myself,
because one of the creators posted a long thread about it.
Read about it
here
.
Shout at each other here
Add Shout
---
"Chrono. Shock. Forums!"
"All your base are belong to us!"
"Not the Golden Nu!!!"
"Follow the Golden Nu..."
"FUS RO DAH!"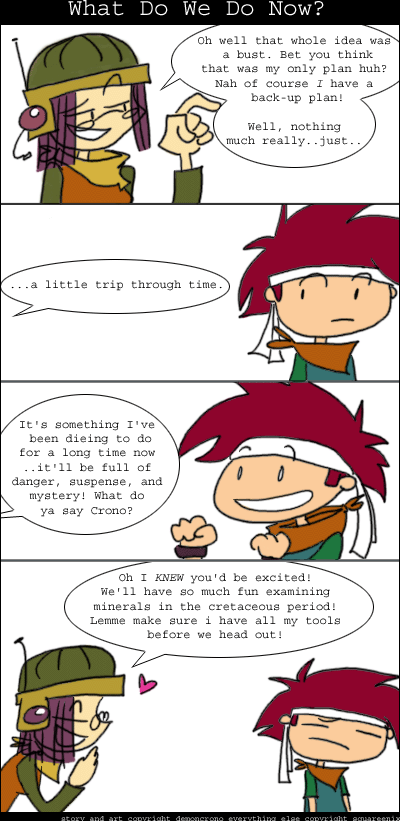 Comic #006
By: DemonCrono
Poll goes here
Historical affiliates, hosted by the Internet Archive:
Just kidding. Haha! No ads on this site.