« All Blog Posts
Yep, it was a hoax.
Author: dicetomato
No new Chrono game. It was a hoax just as we suspected. They should've at least done it on April Fools.

Since Kato is done with Children of Mana, maybe he can work on new Chrono next.
Shout at each other here
Add Shout
---
"Chrono. Shock. Forums!"
"All your base are belong to us!"
"Not the Golden Nu!!!"
"Follow the Golden Nu..."
"FUS RO DAH!"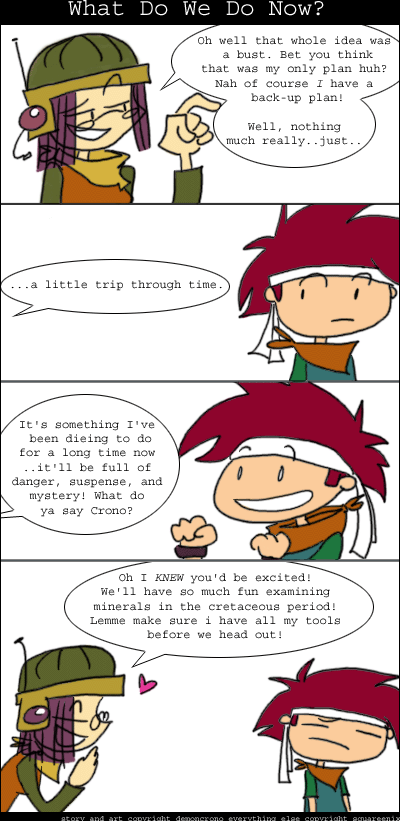 Comic #006
By: DemonCrono
Poll goes here
Historical affiliates, hosted by the Internet Archive:
Just kidding. Haha! No ads on this site.